Find out where joy resides, and give it a voice far beyond singing. For to miss the joy is to miss all. – Robert Louis Stevenson
Where do you find joy?
All you have to do is turn on the news to see all the chaos in the world. From the recent calamity of electing the new Speaker of the U.S. House of Representatives to the fallout from a certain prince's memoir to the ongoing war in Ukraine. It can be easy to lose hope, to lose sight of the joy that is still in the world and fills our hearts.
Find Joy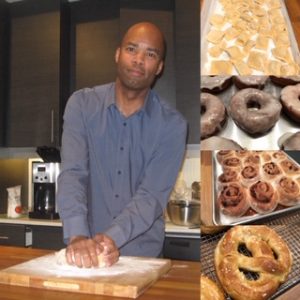 It's not always easy because I want to stay informed, but I try to limit my news consumption. Because there's already enough going on in my head that I don't need to add to it. So, with all the chaos around us, which can potentially throw us off kilter, I find ways to bring joy to my life each day.
Sometimes that means I get out and go for a run, the one sure way that clears my mind and lets me reconnect with myself. Or I go into the kitchen and bake, attempting new recipes or preparing family favourites. It can be an act of kindness, either given or received. Last week, the server at A&W brought joy to my day simply by saying, "Long time no see." (Because sometimes you feel like you go unnoticed in this go, go, go world.)
It's Not Always Easy
Every day I work in an environment where there is the risk of dealing with angry, abusive and entitled clients, and it's not always easy to bring or find joy. But if I can find or bring the joy, even briefly, it brings a sense of calmness to the moment. And that can carry me a long way.
Find your joy. When you can. Wherever you can.