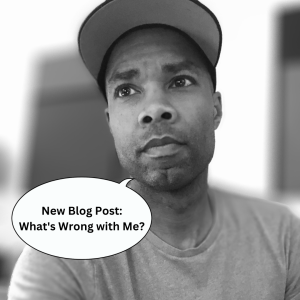 What's wrong with me? The question itself raises enough red flags that I already know people will be reaching out to ask if I'm okay. Let me reassure you all, first and foremost, that I'm fine. But in this post-pandemic world, I'm curious to know if others—especially introverts—might be experiencing the same thing: greater resistance to participating in social activities.
Embracing Introversion
I have always been an introvert. Always shy, always blending in with the wallpaper at social functions. Growing up, I always stole into the kitchen to help out and get away from the crowd. When 'forced' to attend work functions, I'd sit at the end of the table with the least people and be the first to leave. I've always preferred the quiet of my own home, where I can read, write, bake—put on noise cancelling headphones and block out the world.
"You might be an introvert if you were ready to go home before you left the house." – Criss Jami
In my work life, I have always had jobs (including my current one) that required interactions with others. I do, surprisingly, succeed at building good working relationships, but at the end of the day I come home tired and drained.
What's Wrong with Me?
But here's the thing. I know it may be taboo to say, but I really enjoyed pandemic life. I had a year and half away from toxic people, away from negativity, away from gossip, away from everything that was counter to who I am. I've been back in the workforce for over eighteen months now, and I still avoid being unnecessarily around other people. When friends come to town and want to meet, I'm non-committal. I'm still not interested in dining out. On the subway or bus, I try to sit, or stand, away from others. I spent a few weeks taking HIIT classes at a local fitness centre, then stopped going.
Maybe 'what's wrong with me?' is the wrong question. Maybe the pandemic simply allowed me to tune in to my true nature. That now I don't need an excuse to not do the things that I don't enjoy, and that I don't have to feel guilty about it.
Your Thoughts
I'd love to hear from you. How has your social engagement changed post-pandemic? Have you gone back to your pre-pandemic habits?