When you see someone else achieve their goal and you hear their story, it sometimes (not always) seems like they did it effortlessly. Because you don't see the long hours of practice the swimmer put in the pool so that she stood in first place on the Olympic podium. You don't see the writer getting up early, staying up late, or writing on their lunch break to write the book that goes on to hit all the bestseller lists. What we don't see is that they've perfected the art of not giving up.
It Takes Courage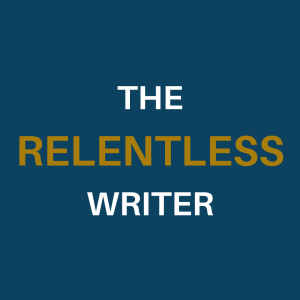 You have to believe, relentlessly believe, in your dreams when no one else does. Because, as I've learned first-hand, others will laugh at you, mock you, even send you links to articles as to why you won't succeed. But as Tim Grover reminds us in Relentless: From Good to Great to Unstoppable: "Being relentless means having the courage to say, 'I'm going for this, and if I'm wrong, I'll make a change and I'll still be fine.'"1
You set your mindset so that not giving up is the default, and your actions follow through on that. Every day you take action, no matter how big or small, to move your dreams forward.
I'm Not Giving Up
Over the past couple of years, I've had a few setbacks that forced me to delay the release of my next book. Although things are now getting back on track, I never gave up on it because I relentlessly believed in it. There were still things I was able to do to move the process forward, and I did those things. I never stopped putting pressure on myself to succeed.
Because I have a dream. And I'm not giving up. I'm going to show up every day to do the necessary work. I'll know that, whatever the outcome, I gave it my all. And if it doesn't work out exactly like I've hoped, I'll try again.
1 Grover, T. (2013). Relentless: From Good to Great to Unstoppable, New York, Scribner, p. 116–117.