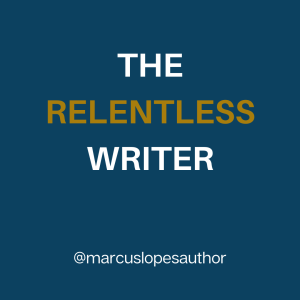 There are some books that you read over and over again. Because each read-through lets you discover new gems that had been left buried. Sometimes those new discoveries lead to an 'aha' moment. You get it. Finally. Other times, what you actually experience is an 'oh, shit!' moment. Your kidneys dropkick your intestines because you get it, all right. The author is speaking directly to you. They know your darkest secret, and now you're paranoid they're just waiting to expose it to the world.
A Book that Changes Everything
One book that I have read, and reread, and pulled out again for the fifth time (I think) over the weekend is Tim Grover's Relentless: From Good to Great to Unstoppable. Because no matter how hard I try, I fall back into old habits that keep me stuck. Not all old habits, just the most destructive.
The kind of habits that shatter dreams, kill momentum, and continually strum the chord of self-doubt.
That's what happens when you're not ready to change. But nothing can change until you do, until you commit. When you are ready, there's a shift that occurs in the mind. You can almost hear the 'click.' That moment when you say that you can't go on the way you've been living anymore…and mean it.
I Am Finally Ready
I've been saying long before the pandemic that I was ready for change, ready to change me and my life. But I wasn't. I was living on hype, or more so hyperbole, and trending catchphrases like, 'You've got this' or 'Keep the momentum going.' When your life is shit and you're the one wading in the middle of it, they don't give you much. And as much as I wanted to change my life, I didn't believe it—or didn't believe I could.
Until now.
Because I'm ready. I heard that 'click.' I'm committed to changing all the things in my life that are pulling me down. It could be, too, because I'm going to be fifty in five months. There's just no way in hell I'm prepared to live a life of regret.
It's time for me to become relentless, and live it.
What Does it Mean to be Relentless?
In Tim Grover's own words, "Relentless is about achieving the impossible."1
And this is my journey to become relentless, and I'm doing it publicly to hold me accountable (something I've been afraid to do in the past). Really, though, it's not just a journey. It's a way of life. I know it's not going to be easy, nor do I expect it to be. And it's not going to happen overnight. I'm not trying to be like Michael Jordan or Kobe Bryant, or any of the other great athletes Tim Grover has coached. I could never be like any of them.
My goal is to achieve the impossible in my life. To again draw on Grover's words: "[…] never be satisfied, always driving to be the best, and then getting even better. It's about finding the gear that gets you to the next level. […]. It's about facing your fears, getting rid of the poisons that guarantee you will fail." 2
That's an 'oh, shit!' moment. Getting rid of the poisons that guarantee you will fail.
Now we have something to talk about…
1 Grover, T. (2013) Relentless: From Good to Great to Unstoppable, New York, Scribner, p. 10.
2 —. (2013) Relentless: From Good to Great to Unstoppable, New York, Scribner, p. 13.