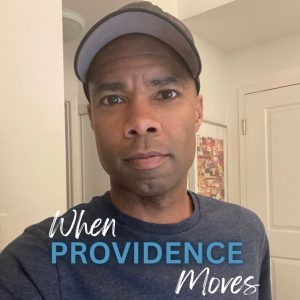 When I walked out of the office on 28 June 2023, I had no idea what I was going to do in the days that followed. Rest? Absolutely. Write? Of course. Run? You betcha. Immediately look for another job? Meh. I recognized that I needed time to 'detox' and to get my bearings. The thing is, we never know when providence will move.
Listen to Your Body
Leaving my job just ahead of the Canada Day long weekend, I had a bit of a plan formulated in my head: take a few days, maybe a week, to rest and then 'begin' the job search. (Oh, the lies we tell ourselves!) What I didn't count on was the level of exhaustion that tackled me and pinned me down. To train for the marathon and write before work, I'd been getting up around 2:30 am for months. That made for longs days. Was it any wonder I felt like someone had parked a GMC Sierra on my chest?
Pre-pandemic, I would have been tempted to push through the tiredness—upload proof to social media that I was still running and writing like normal. Prove that everything was perfect. For the first time in years, I stopped chasing perfection and listen to my body. I didn't push it. Or I tried not to. And as difficult as it is to break a bad habit, the same goes for a routine. Some days I still wake up, and get up, around 2:30 am. Other days, I'm able to 'sleep in.' And sleeping in usually means I'm up and starting my day by 5:00 am at the latest.
Willing to Take the Pain
Was I overdoing it? Maybe. No, not maybe. Absolutely. To write and train, I accepted the short-term pain of longer days, hard work, and a little less sleep. Because I didn't want to be bound by limits. I knew I could, and know I can, do more. Because "breaking the shackles and stretching beyond our own perceived limits," as David Goggins writes in Can't Hurt Me, "takes hard fucking work—often times physical work—and when you put yourself on the line, self-doubt and pain will greet you with a stinging combination that will buckle your knees."1 I was willing to take the pain.
But sometimes you can either slow down on your own or be forced to. I'm too stubborn to slow down on my own, so I had to wait until my body (again) decided enough was enough due the metatarsal pain in my right foot. Forced to listen to my body, and my chiropractor, I've scaled back my training to come back stronger and get back to that 'hard effing work.'
When Providence Moves
Slowing down, I wasn't in the headspace to look for work. And, really, I wasn't in any rush. The past few weeks also gave me time to reflect on my journey and had me thinking about Harper Lee, who was an airline reservations clerk. And Toni Morrison, who worked as a senior editor at Random House. William Faulkner held a job as a postmaster. I don't mind being a writer with a day job because it has, over the years, helped me to remain productive and focused, and provided necessary structure to my day.
What I never succeeded at was finding a job that let me fully use my skills or kept me engaged. In order to focus on my writing, I'd convinced myself that I needed a job that didn't require much effort or brain power. It had to be something that I could do on autopilot. And a lot of times, I took the first job that came along because it looked good on paper and it kept the money flowing in. It wasn't until recently that I understood just how wrong my approach had been (I am always grateful for lessons learned!).
Until one is committed, there is hesitancy, the chance to draw back, always ineffectiveness. Concerning all acts of initiative (and creation), there is one elementary truth the ignorance of which kills countless ideas and splendid plans: that the moment one definitely commits oneself, then providence moves too. – William H. Murray
But Providence moved about two weeks ago when an e-mail arrived in my inbox (that I almost ignored). The positions I've held over the years have allowed me to build a unique skillset. Someone saw that on my resume, which I posted online and forgot about, and reached out to discuss a position in a field that has always been of interest. The problem was I never knew how to get my foot in the door, so to speak. And when life is busy, it's easy to find any excuse not to take action. Now, in just under a month I'll be starting a position in a field that's always excited me. (I signed a non-disclosure agreement, so there's not a lot I can say at the moment.)
Keep Doing What You Love
But, like always, a new day job won't mean I stop writing or creating. It will, undoubtedly, give me more fodder for my stories. It'll force me to focus and to stay true to who I am: first, and always, a writer.
Goggins, D. (2018). Can't Hurt Me, LionCrest Publishing, p. 352 [↩]