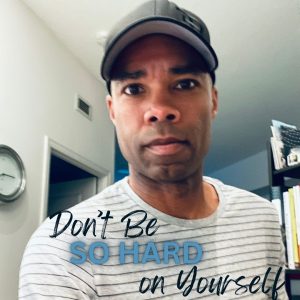 Are you a time-waster? I am. Sometimes. As a writer who's always had a day job, I have always tried to be intentional about making time to create. And I like to think that, for the most part, I have done that. I write consistently during the early morning hours. When necessary, I take vacation days to finish editing a novel, review galleys, or make sure everything is set for a book's release. When I consider every minute outside of work to be precious, I try not to waste them. But I'm human. And sometimes distractions pull us away from what you think matters most. When that happens, how do you learn to not be so hard on yourself?
Utterly Undisciplined
I'm writing a lot lately (gleefully so) about leaving my last job. During the time that has lapsed, I thought I'd be spending my days scanning though the soul-sucking job postings on Indeed or some other site—and left feeling hopeless and uninspired. Instead, being head hunted saved me from that laborious task and, unexpectedly, enabled me to take most of the summer off. I was excited to have the 'free time' to write and move some unfinished projects into the done pile. The problem is, I haven't.
Over the past few weeks, it's been harder to focus. And when I can't focus, the negative self-talk goes into overdrive. You're such a time-waster. You don't want to write, do you? You're just effing lazy. And then I start spinning, and the next thing I know is that I'm on the sofa rewatching episodes of Two and a Half Men, Jack Ryan, or any other movie I've seen a gazillion times on Amazon Prime (thankfully, my subscription cancelled on 29 July).
Sure, the twenty-three months I spent in my previous job were hard. People yelled at me, cursed me out, and spat at me. When I came home at night, I was so exhausted—mentally and physically—that all I did was eat dinner and go to bed. Out of that environment, I needed time to decompress. I just never expected (because I set stupidly high expectations for myself) that three weeks after leaving that job my days would still be utterly undisciplined.
Being Too Hard on Yourself
Am I being too hard on myself? Maybe just a tad. But I had set an expectation that I would get up (at 2:30 am) and get in six to eight hours of writing. Here's the catch: I didn't realistically plan for my time off. In fact, most days there's been no planning at all, just me going with flow and doing everything on a whim: writing, running, managing pain, and trying to schedule and attend appointments with my chiropractor who's only available two days a week. Even though I'd been head hunted, there were tasks and meetings that took up time and energy. I had to make lunch and dinner (I don't eat breakfast), clean the condo, grocery shop, keep friends and family updated… I forgot (how could I?) that things often take longer than planned, increasing my frustration with myself.
 Yes, I forgot [again] that life happens and sometimes pulls us away from what we intend to do.
Being hard on yourself isn't healthy, yet it's an incredibly hard habit to break. Because I always want to be on my game whether people are watching or not. I want to be able to, always, talk the talk and walk the walk. But as Melody Wilding points out in her article, "Stop Being So Hard on Yourself": "Self-criticism […] is consistently associated with less motivation, worse self-control, and greater procrastination. In fact, self-criticism shifts the brain into a state of inhibition, which prevents you from taking action to reach your goals."
One Day at a Time
I'm trying not to be so hard on myself, and getting better. I'm writing in shorter blocks of time, which allow me to hold my focus. And I'm getter more done. Progress comes in small increments, which, together, helps us make great strides towards our goals. And as I start to again see how much I am in fact accomplishing now each day, I can go to bed with satisfaction.