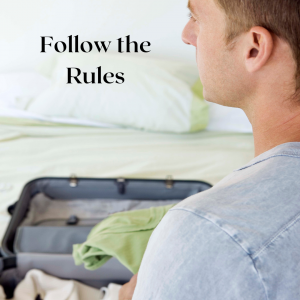 A continuation of "Is It Too Late for Us?"
"Are you clear on the rules?" Michael asked after setting his suitcase on the floor by the bed.
"Yes. But, Michael —"
Michael raised a hand. "My bedroom is off limits. You'll stay in the guest bedroom until this is sorted out." He pulled on a light blue jacket. "I'm going to find out who set you up. Pretty good chance they're going to come after you again. And me. So, this time around, we're doing things my way."
"What do you want me to do?" Brian asked from the doorway.
Michael threw him a knowing look. "Stay out of my way." [Read more…] about Follow the Rules