Digital minimalism definitively does not reject the innovations of the internet age, but instead rejects the way so many people currently engage with these tools." — Cal Newport, Digital Minimalism 
It's not new. I've always had a love-hate relationship with social media. Perhaps it is because, by nature, I'm an introvert. Social interactions—with people I care deeply about, yet even more so with those I don't—leave me drained.
Over the past four to five years, I've tried to find a 'balanced approach' to social media. But I haven't succeeded. At times I go all in, posting regularly and consistently as the experts tell us we should to build an audience. Other times, I withdraw for a few weeks…or a few months. Whether I'm online or offline, both states create a feeling that I'm 'missing' something.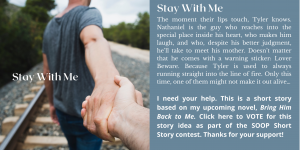 Recently, I've tried again to cull my social media presence. I failed because, frankly, I've never had a 'why' to my social media use other than it was what everyone else was doing. And that weak reasoning kept me there, hoping vainly that if I did everything right then I'd gain thousand of followers. Isn't that supposed to be the goal?
Despite the interesting connections with others social media enables, there's still, for me, something that's missing. And maybe, without a meaningful, defined purpose for my presence on social media, what I've been missing—or more aptly missing out on—is life.
I'm trying, yet again and with a little more success, to spend more of my time on pursuits that bring me inward joy. Writing. Running. Reading. Baking. Writing letters to friends. Responding to reader e-mails. Aimless walks along the lakeshore. Discovering the city in which I live. Things I don't have to post about, or expect others to like or comment on, either.
Is this all there is to life? Of course, I'm talking about social media. The answer, for me, is a resounding no. That's why my plan is to focus on the things that bring me joy. Some you'll hear about, some you won't. And I'm okay with that.