I've been fighting a cold for the past week. It's persistent. It doesn't want to go away. The cough. The runny and congested nose. The pounding head. Waking up in the middle of the night covered in sweat. Yuck, yuck, yuck. I try to soldier on — acting like I'm healthy and invincible. I zip about like the Road Runner. Not this time. This cold has me beat and has brought my entire world to a halt. Now I'm picking up the pieces.
This time around, I decided to let myself rest. It's the most awkward, unnatural feeling for me. I'm used to getting up around 4:30 am to make the best of the day (part of my "5 Rules to Live By"), but this past week the earliest I crawled out of bed was six. I usually run three to five times a week, but fighting this cold and with a sore hip — and having to run through the pain — I made it out for two runs. While I write every day, the sessions were shorter because I couldn't focus. Projects moved forward, but I still felt like I'd fallen behind schedule. My evenings are dedicated to reading, but again this past week I curled up on the sofa to watch ET, reruns of Murder, She Wrote and The Big Bang Theory.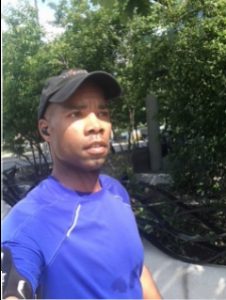 Being sick is a sign. It's my body telling me to slow down, rest … smell the roses. It's a great way to get perspective on life in general — where I am, where I've been and where I'm still hoping to go. The past few days especially, when I've had no energy and have been glued to the sofa. Certain questions kept popping up: Am I where I want to be? What can I be doing differently? Am I focused on what matters? Being sick is also a reminder that it can't be all work and no play. I need to remember that as I start to feel better.
And I am, finally, starting to feel better. That means picking up the pieces and trying to get back on track. It doesn't feel as easy as I thought it would. I kind of feel like I've lost my groove, that I'm starting over from zero. Maybe that's not a bad thing, either. When I step back from what I've been working on, I know I come back to it with a new perspective. I can see what's working and what's not. I have a better idea of how I'm supposed to move forward.
How We Define Success
Battling a cold for me can be dangerous. It can bring about a bout of self-pity, smash my optimism, and rattle me to my core. That's because I can spend too much time in my head, and the only thing I hear is my inner critic telling me why I'll never succeed, why there are so many people doing better than me. That's when I need reassurance that I'm on the right path. So, even though I wasn't feeling my best, I made arrangements to have dinner with another artist friend.
Oh, boy…
While I've only known my friend (I'll call her Magda) three years, there are a few similarities between our stories. We're both artists. I'm a writer, she's a dancer. We're both in our forties. We've been working passionately on our art for over twenty years in the shadows of day jobs that bore us. And for a good part of 2018, we've both been caught in a 'funk' that has kept us pinned down by doubt.
Over dinner, I listened to Magda talk and I could tell she was frustrated. She'd been trying to get to the studio to dance as much as possible. But lately, there were days when she just decided to stay in bed. That was odd because I knew dancing kept her grounded. Something was off, especially when she started talking about finding "something different" to do with her life.
"Besides dance?" I asked.
"Yes," she said. "Maybe it's time for me to grow up and get a real job."
"Where's this coming from?" I asked.
I shook my head as Magda told me about her conversation with the owner of the dance studio where she works and takes classes. He asked her what she wanted to do with her life. She said she was doing it — dancing and performing as much as she can. For him — with his studio, steady income and a home with its white-picket fence — Magda's bohemian life wasn't "right." She needed to settle down, work to build some sort of legacy. His question, and his idea of happiness, threw Magda off and ever since then she's been questioning everything.
I get it. I get it so much. The life trajectory of an artist isn't straightforward. We don't all study art or obtain graduate degrees in fine arts or creative writing. We don't all win fellowships or the Man Booker Prize. We don't all open our own dance studio, gallery or self-publishing school. We know that the piano or painting or writing or choreography is our calling, but how we are called into service can take many forms. Sometimes, because of societal/familial pressure to go into a "safe" profession, we resist our calling until we can't resist it anymore. We may not be able to just throw away everything for our art, but we dive in where we are and begin.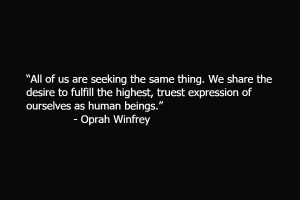 That's kind of what happened to me. I was working on a master's degree (that I hated and didn't end up finishing), but somehow in the midst of a heavy course load I took a creative writing class at the local community college. When I was a civil servant (again a job I hated and ended up leaving), I worked with a writing coach long-distance. The artist's life isn't linear, and our journey is as important as what we produce. The journey is our fodder.
My friend Magda is letting someone else's idea of success coax her away from what's really important to her. And I think that's dangerous. Some define success as being a New York Times bestselling author, becoming a millionaire, performing at Carnegie Hall, having your film win Best Picture at the Academy Awards, but I believe it's more than that. Success to me is the person who says, "I'm going to write a book," and then sits down to write that first sentence and eventually types, "The End." Success is the person who sets out to participate in, say, three master classes in the next six months, signs up and attends. Success is the person who has a dream and, each day, takes an action to move the dream forward. Success is the person who tries, fails, tries again, fails again, and keeps on trying.
Sometimes we're so preoccupied with getting to the destination that we forget about the journey. When we step back and look at where we began and where we are now, we can see that we've laid a lot of track. I saw that with Magda in April when I attended one of her dance performances. She's hard on herself — we're always hard on ourselves, comparing ourselves to others — but she's a good dancer. She's grown and matured in her art. To me, she's a success.
Be Who You Are
The biggest challenge we face is to be ourselves in a world that keeps trying to turn us into something we're not, to make us conform to a certain — acceptable — way of being. But Oprah Winfrey reminds us in her book, The Wisdom of Sundays[note]Oprah Winfrey, The Wisdom of Sundays, Flatiron Books, 2017, p.8.[/note] that "All of us are seeking the same thing. We share the desire to fulfill the highest, truest expression of ourselves as human beings."
As artists, every day we are picking up the pieces in our lives and weaving together our own master plan for success. Every day we get to the page, the easel or the studio we're successful because we've shown up to do the necessary work.
Success is being who you are and doing what you love your way. Don't let anyone tell you different.
Are you where you want to be? Are you focused on what matters most? Let me know in the comments section below.