It's a crazy world out there, and some days I struggle to make sense of it all. And the advent of social media hasn't helped, either. Sometimes it's hard not to think that Facebook, Twitter, SnapChat, Instagram et. al. have made living a lot more complicated. Or maybe more challenging. Or something altogether different.
Unfathomable. Bewildering. Messy.
The past few months have been all those things and more. From the much-anticipated return of Rosanne to its shocking demise to an unexpected spin-off, The Connors … without the 'star.' The tragic deaths of Kate Spade, Anthony Bourdain and Jackson Odell. In Ontario, the election of Doug Ford and the PC Party earlier this month — and the unquestionable futility of the first-past-the-post system. And everything about the Kardashians.
But from all these things comes a lesson: write your story … the way you want it told.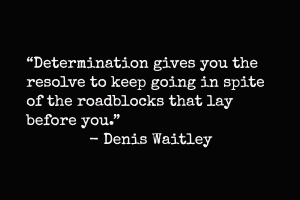 I've been writing my story for almost forty-five years. Sometimes it's felt like a soap opera with dramatic plot twists, tears, secrets, lies and betrayal. Friends have come and gone from my life, although I'm extremely grateful for those who've remained over the years despite the distances that separate us. There's been great love and heartbreak, joy and tragedy. There have been detours, backtracking and times when I've 'disappeared.' It hasn't always been easy, but when you're doing your best to live the life you want, there's never a dull moment.
Dreams Give Life
In this crazy world — as we move along this great journey called life — we cannot be afraid to dream. Dreams give us hope for a better tomorrow. Dreams allow us to see our potential and who we can become. Dreams make us feel alive.
Dreams give us our voice, and it is up to us to decide how we want that voice to be heard. When I sit down to write every day, I'm telling the world, "I'm a writer, hear me roar!" When you touch your paintbrush to the canvas, you're telling the world, "I'm an artist, hear me roar!" When you show up at the local mission to help those who are less fortunate, you're telling the world, "I'm being of service, hear me roar!" It's in these moments — through our actions — that we're writing our story … the way we want it told.
We're not letting anyone else speak for us. We're not allowing someone else's expectations dictate how we should act or who we should become. At the moment we commit to making our dreams come true, and with each daily action, we have taken a stand. We are awakened. We are cutting through all the noise and living the life we've imagined.
Yes, that's the moment when — in this crazy world — we're telling our story the way we want it told.
Are you telling your story the way you want it told? Let me know in the comments section below.