The ticking of the wall clock in the living room. Outside, the rumble of cars on the nearby Gardiner expressway. The staggered snore crashing through the bedroom wall into my office space. Apart from those noises, it's quiet as I sit down to write. Of course, it's 4:00 am and most normal people are in bed. But I'm not 'normal' … don't really think I've ever been. Being up in the early morning hours for me is perfect, though. It's an awesome time of the day when I can hear myself think. It's just me and the words flowing through me. It's a little slice of heaven here on earth. It's my most productive time to create.
My Most Productive Time to Create
While I've always been a morning person, it took time to figure out when I did my best creative thinking. I had established a writing routine, which always started early in the morning. But I also had to learn to write anywhere and at any time if I wanted to finish a project. I didn't want to be the author who took ten years to write one book. So, when I was trapped in the nine-to-five world, I wrote on my lunch hour and again after work, holing myself up in a local coffee shop. I wrote in airport lounges and on the train. I didn't have any more excuses. I wasn't waiting for inspiration.
What I've learned over the years is that the early morning, as the rest of the world is still lost in their dreams, is my most productive time to create. It's the time when I can quickly produce a draft, hold my focus as I rewrite a challenging scene, see what's working in a piece and what's not. It's when I'm at my best, when there's clarity in all things.
Find Your Rhythm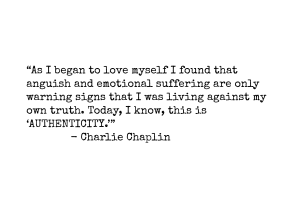 We're not all same. And we'll find our most productive time to create at different points throughout the day. Maya Angelou wrote early in the morning … in a hotel room. For Stephen King, "Mornings belong to whatever is new—the current composition. […] Basically, mornings are my prime writing time."[note]Stephen King, On Writing: A Memoir of the Craft, Scribner, 2000, p. 152[/note]
Take a moment to look at your day — the moments when you're creating and see if you can pull out when you've been the most prolific, the most juiced. Was it in the evening, the afternoon or at one o'clock in the morning? Where were you? In your home office? At the local coffee shop? In bed? When you're able to pinpoint that moment in your day when you're doing your best work, and then stick to it, you'll feel like providence just moved. You'll feel like Stella, and you'll get your groove back.
Be Open to Change
Things change. When I first found my most productive time to create, it was in the morning, between nine and noon. I don't know why, but after a while that period became less productive for me. It was too easy to be pulled away. If it was sunny, I'd go for a run. The traffic noise seeping into the condo frustrated me. Friends who had the day off would text, "Let's grab lunch," and I'd bolt out the door. Learning to focus on what matters most, I started getting up earlier. Nowadays, I'm up around 3:30 or 4:00 am, and quickly get into the 'zone' that has my pen gliding across the page or my fingers dancing across the keyboard.
If you see your creative production slide, maybe it's time to re-examine your schedule and change things up. It may help you get back to basics, help you to push on and finish something.
When is your most productive time to create? Hit Reply or leave a comment in the section below. I'd love to hear from you.