I've learned to take nothing for granted. Each day brings new lessons, new insights … if we are open to life speaking to us. We are vulnerable, delicate and easily bruise. Among the billions of other humans inhabiting the planet, we're hoping to make a mark, stand out from the crowd, leave a legacy to the generations that follow. And we meet people who change our lives.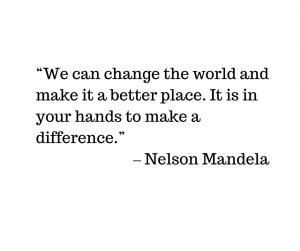 This past Halloween, I spent the afternoon at the Princess Margaret Cancer Centre visiting a friend. My friend is strong. She's fighting hard to live, to get back to the people and things she loves. She's not naïve, though. She admits that, right now, she's not in a good state. Her breathing is laboured, and just repositioning herself in the bed leaves her winded.
I see the pain etched in her face, hear it in her voice. She's in a fight for her life.
Serve a Greater Good
The visit with my friend reminded me of an expression I heard a long time ago. It went something like this: People come in and out of your life, to serve a greater good.
My friend only recently came into my life (in the last two years). And, no doubt, to serve a greater good.
Seeking to live a healthier lifestyle (in January 2018, I gave up alcohol, started paying closer attention to what I eat, and began exercising more), she shared her story. How she lost 80 lbs. Her breast cancer diagnosis. Through my 'difficult' period of change, she's been an inspiration. Her knowledge, life experience and encouragement helped me get to, and stay, where I am.
At the end of the visit, I sat down on the edge of the bed and hugged her. I said, "Thank you. For being who you are, for inspiring me to do better and be better every day."
Yes, there are people who change our lives.
Now my friend knows: she changed my life.
Is there someone in your life who's had a major impact on your journey? Who are they? And have you told them lately what they mean to you? Click Reply or leave a comment in the section below. I'd love to hear from you.