On 17 January 2018, I changed the script. I stopped drinking. Not because I was being pressured to. Not because I didn't know my limit. Not because alcohol was ravaging my life. I stopped drinking because I had to get my house in order. I was at a point where I couldn't keep up with the big life questions being thrown at me. And worst of all … I couldn't hear the answers.
Yes, it's been 180 days since I stopped drinking. Actually, I did more than that. I decided not to consume foods that were prepared with alcohol in any way. No more boeuf bourguignon, coq au vin or tomato-vodka sauce. No more Baileys chocolate mousse.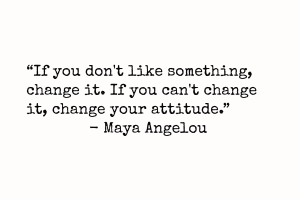 Giving up alcohol wasn't as hard as I thought it would be. And, surprisingly, I didn't miss it. I didn't miss the glass of Kumeu River chardonnay with dinner or the mimosa when I went out for Sunday brunch. I didn't miss meeting up with friends for a beer at Belfast Love. Life is a series of choices, and saying no to alcohol made me think about the choices before me — not only about food and drink, but also about my life.
I'm in my mid-forties now (I turn forty-five in August), and I've been building a career as a writer for a long time. Some days, though, I feel like it's now or never. It's not like I feel anymore that I need to quit my day job and write full-time, although I'd love to. It's more about whether I'm doing all that I can to move forward? And that uncertainty and doubt send me into a panic. Do you know what I mean? I still keep writing. Every day. I keep showing up when I feel 'bored' or like I should give up. Despite my success — and there have been successes as much as failures throughout this journey — it's hard at times not to keep asking myself, "What's the point?"
What's the point? is a question that can motivate me to keep pushing forward even when I don't feel like it. Or it can stop me in my tracks. The latter terrifies me the most because it seizes upon my doubts and fears. It has the power to throw me off course. That's dangerous because I'm trying to stay focused and be the best version of myself. Oprah Winfrey says it best: "All of us are seeking the same thing. We share the desire to fulfill the highest, truest expression of ourselves as human beings."[note]Oprah Winfrey, The Wisdom of Sundays, Flatiron Books, p. 8, 2017[/note]
Staying Sober
What's the point? I'm asking myself that less and less. As I'm striving to fulfill that 'highest, truest expression' of myself, the question that keeps popping up is this: How can I be of service? That's a huge change that came with staying sober. It's about how the Universe, through my words and my life, is trying to use me for a good greater than myself. And I still believe that through my writing, that greater good is about helping others get to the other side of forgiveness. It's why I show up every day to write. It's my calling. And I've heeded the call.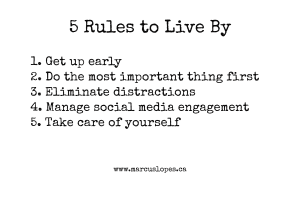 Sober, there simply is … clarity. I can see beyond the goal of commercial success that I've been — involuntarily or not — chasing after. It's not about me trying to become a New York Times bestselling author. If it were, Lord have mercy, I'm doing it all 'wrong.' I've understood that being a writer is about falling in love with the process of writing. And I'm head over heels in love.
Going sober was a choice for me and a lot of people have weighed in on my decision. They tell me that, when the time is right, I'll reintroduce alcohol into my life. But, honestly, I don't see that happening. Not because of the weight I've lost (fifteen pounds through other dietary changes and exercise) or the money I've saved. Staying sober has become for me a state of being that helps me feel fulfilled by being of service, contributing to my community and the world. Staying sober brings those big life questions into focus and allows me to hear the answers when life speaks to me. Staying sober gives me the greatest chance at living my best life.
Sober, I'm living life the best way I know how.
Are you staying focused? Do you think you're living your best life? How are you being of service? I'd love to hear your thoughts, so let me know in the comments section below.