Finding your voice isn't always easy. Trying to find my own, I've explored various forms of creative expression, travelled the globe, switched jobs the way you change underwear, sabotaged relationships, and more. It's been a journey of self-loathing as much as self-acceptance. And it took quite a long time to arrive at the latter.
And here's the thing: I didn't always know that I wanted to be a writer. I'd spent so much of my youth at the piano, which deflected attention from my heart's true desire. Here's how I explained it in the 'Preface' to my last book, Everything He Thought He Knew:
"[…] possessing a natural talent for the piano, I was encouraged to use my gift for the 'Glory of God.' So, I did … use my 'gift,' and spent my childhood and adolescence playing in church. And much to the dismay of the church elders! When I sat down at the piano, I could almost hear their moans and groans of disapproval before my fingers touched the keys. I had a penchant for doing the unthinkable: rearranging classic hymns like 'How Great Thou Art,' 'Amazing Grace' or 'There's Power in the Blood.' I was doing something that — to my parents' chagrin — came naturally to me. I was breaking the rules."
The Breakthrough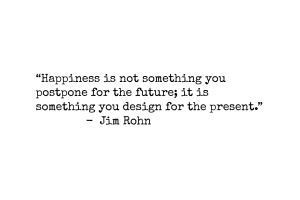 I loved playing the piano … when no one was watching. But as a child, I did things to please others — or because I was told to — and ended up performing all the time at various church functions. A 'star' was born, only I didn't like the spotlight and never thought I was good enough. There were so many other talented pianists who made the piano sing. At the time, I didn't believe I could ever do that.
I started writing in elementary school. I never threw away the first story I ever wrote called, "Justice Must be Done," a murder mystery that I also illustrated (badly) because it represented the moment I knew I wanted to be a writer (without really knowing what being a writer meant). And I kept writing stories in journals and notebooks that I hid under my bed.
Finding Your Voice
Even though I was working on a degree in French Literature, I studied piano privately for almost the entire time I was in university. I remember the moment, after placing third in a music competition, when my instructor said to me, "Now you're ready. If you want to prepare for a career in music, I'll work with you. You have what it takes." I said no. And here's the kicker: I craved that third-party validation telling me I was good enough. But now it was time to focus on what made me come alive. Writing.
That day I found my voice.
And, finally, I understood.
Finding your voice is not all about how you write or play the saxophone or do stand up comedy. It isn't about being recognized for your graceful prose, your expressive playing or your gut-wrenching humour.
Finding your voice is about discovering and accepting what you're passionate about, what makes you come alive. When you do that, you're harnessing your talent, which in turn allows you to be of service, to serve a greater good.
It's about doing what you love, no matter how crazy it sounds to others. It's the moment when you decide to accept, and express, who you really are.
Did you struggle to find your voice? What are you passionate about in life? Click Reply or leave a comment in the section below. I'd love to hear from you.