What if I could get up a few minutes earlier to write? What if I met that one person who'd love me just as I am? Or what if I could get ten more likes on Facebook? What if I could just be more like…
What if has been 'killing' me lately. With the release of my next book now just three weeks away, doubt is creeping in and trying to have its way. I'm asking myself why it took so long to write this book? What bad habits got in my way? Did I have the right mindset? And while those questions may be important, there's something else going on. I'm comparing myself to others — especially other artists who are farther ahead, and more successful — on their journey than I am.
The Comparison Conundrum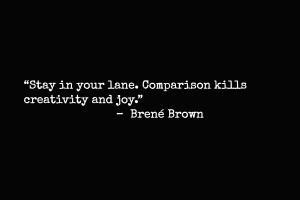 As a writer, it's hard not to compare myself to others … even when I know I shouldn't. But I want to be successful and productive. That always has me looking to others to see how they work and if there's something in their routine and habits that may help me. What if I were like Somerset Maugham, who set a daily requirement of 1,000-1,500 words?[note] Mason Curry, Daily Rituals: How Artists Work, Alfred A. Knopf, New York, 2018, p. 105[/note] What if I could be like Igor Stravinsky and work without a break from 9:00 am to 1:00 pm? [note] Mason Curry, Daily Rituals: How Artists Work, Alfred A. Knopf, New York, 2018, p. 92[/note]
The thing is … I'm not Maugham, Stravinsky or anyone else. I'm me. And the best I can do is remember that it's always been for me more about the journey than the destination. I'm doing the best that I can, with the time that I have, to focus on what matters.
Banish 'What if' from Your Vocabulary
Asking 'What if' is a sure way to let doubt into your life so it can have its way. It doesn't change where you are or how you got there. It only makes you forget all that you have achieved and how far you've come. Remove it from your vocabulary to maintain control and focus on what matters.
Set your goal and get about the business of doing it. Don't worry about how others are doing or what they think. Be yourself and enjoy the journey.
Do you ever find yourself asking, 'What if…?' How do you cope with the feelings that it evokes? Any strategies you'd like to share? Click Reply to let me know. I love hearing from you!
***
Coming November 21, 2019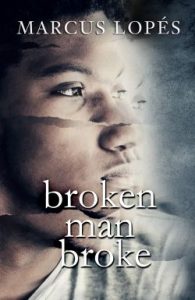 He's growing up and chasing the ultimate prize: freedom. And it comes with a cost he never imagines. But will it break him?
When Scott Davenport moves into the university dormitory, it's time to start over.
Free from his overprotective and 'devout' mother, he's hungry for love and eager to chase dreams that are, perhaps, wrapped up in uncertain ambitions. Frustrated with the other students who don't understand him and unable to ground himself in the new city he calls home, it's a chance meeting with Troy Muir — his mild-mannered and attractive dormmate across the hall — that forges an unexpected yet powerful friendship. So close, so committed to each other, they can't envision a future where they're apart … until two life-altering events have them challenging deeply held assumptions about each other and themselves.
Raw and rich in emotion, Broken Man Broke is a thought-provoking coming-of-age story about identity and belonging. Lopés reminds us that not everyone sees us for who we are and that sometimes — amid the chaos threatening to destroy us — we're not sure who we are or what we stand for.