When I learned to kayak, my instructor made swim the rapid. Even though I grew up with a pool in the backyard, I wasn't a strong swimmer. And the lifejacket strapped to my body didn't really comfort me, either. "Don't panic. And take a big breath when the rapid shoots you out, because then it's going to pull you back down again." Sure enough, I panicked. Underwater, my arms flailed grandly as I tried to reach the surface. When my head popped out of the water, I took a breath — probably not as big as I should have — and then quickly disappeared underwater. When I came to the surface again, I was beyond spent and, to my dismay, headed straight for the next rapid. And I was desperately in need of a course correction.
Against the Current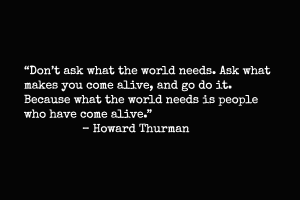 The current was too strong for me and I couldn't pull myself out of it. Thankfully, a kayaker saw me struggling, powered towards me, and towed me to shore. Exhausted, it took about five minutes for my breathing to return to normal. Then, despite my simmering nervousness, I was ready to get back on the water.
In that situation, it was clear that I was moving against the current but I didn't have the physical strength to make the necessary course correction. Over the past few months, I was, one more time, moving against the current. Because I had gotten away from my routine. And when that happens, I lose focus and my productivity plummets. Then I'm battling doubt — second-guessing where I am, what I'm doing, who I think I still can become.
Course Correction
So, for the past couple of days I've gone 'off the grid' … again. Took a time out from social media and powered down my phone. It gave me an opportunity to step away from all the noise — the hourly reporting of new COVID-19 cases, the political squabbling in the Canadian parliament, and so much more. In the quietude, especially during the early morning hours, I can once again hear myself think. I'm back to my morning ritual — write, run, write — that anchors me to the day and to the life I imagine for myself.
I've made, after two many months on autopilot, the necessary course correction.
Are you moving with or against the current? Click Reply to let me know. I love hearing from you.