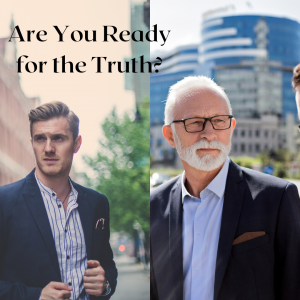 A continuation of "The Game Changer"
"I don't…" Brian swallowed hard. "I don't understand what's going on here."
"Adam Clarke isn't your real father," Julia said ruefully. "Your mother had you a year before she met Adam. When they married, he adopted you and changed your name. But your mother never told him who your real father was."
Michael placed his hand on Brian's thigh. "What does this have to do with Excelsior?"
"It has more to do with the people involved with Excelsior." Julia sipped her wine. "In Brian's case, one person. James Coburg. You've heard of him, right?"
"Yes, but…" Brian sounded exasperated. "Coburg runs the largest pharmaceutical company in the country. But I still don't know what Excelsior is. Or how my father…" His voice trailed off as the word stuck in his throat.
"Excelsior isn't a thing, per se, is it?" Michael leaned back in his chair.
"Correct," Julia said. "Excelsior was an off-the-books operation in the early eighties dedicated to the removal of several drug cartel leaders, CEOs and a few heads of state who were considered … troublesome. Both James and Adam Clarke were part of one of the kill teams."
Brian polished off his drink, then signalled to their server for another. "What does this have to do with me?"
"Payback," was Julia's blunt response. "Your last mission, Brian. You came in contact with a woman named Angelique Romero. She's the daughter of Giorgio Romero, who was a powerful Italian drug cartel leader. James led the kill team that took Romero out."
Brian shook his head. "I still don't…"
"Angelique tried to have you killed, Brian," Michael said. "And Adam Clarke protected you because it didn't initially matter who your father was." He looked at Julia. "Until Angelique, somehow, discovered who your real father was and told him."
"You mean…" Brian's eyes widened. "James Coburg is my father?"
Julia nodded. "Yes. And he's eager to meet you."
"I can't… I can't deal with this right now." Brian pushed back his chair and stood. Glanced at Julia, and then Michael, before beelining it to the exit. Outside, he staggered a couple of feet as his whole life swam before his eyes. Braced himself against the building, his forehead almost touching the stone, then slowly sank to the ground. When a hand landed on his shoulder, he looked up.
"You okay?" Michael asked.
"Not really." Brian wiped his wet mouth with the back of his hand. "None of this makes any fucking sense."
"We'll sort it out."
Brian, his gaze trained on Michael, raised himself to his feet. "Why didn't my mother tell me Adam wasn't my father? Or why didn't he tell me after she died?"
"I don't know." Michael wrapped his arm around Brian and started to move. "You'll have to ask Adam."
"And what about James?" Brian pulled away and looked searchingly at Michael. "Am I really supposed to believe that he's my father?"
Michael reached into a pocket and pulled out a card. Holding it out to Brian, he said, "That's James's address. Talk to him. Maybe he can answer some of your questions. Julia has arranged a meeting tomorrow." He paused and pointed to the card. "If you want to know if he's really your father, maybe you ask him to take a paternity test. To be sure…"
Brian fingered the white card. "Will you go with me?" When Michael didn't immediately respond, he reached for his hand. "I know things are strained between us, but I don't think I can do this on my own."
"You're stronger than you think."
"You made me strong," Brian said, matter-of-fact. "You always believed in me, encouraged me." That was true and Michael not looking away proved it. When they met and started running together, Michael had cheered him on. Coached him to the finish line of his first ten-kilometre race and was there, at the end, to hug him. Championed him when he decided to aim for a supervising agent position at the Agency. Believed in him more than Adam Clarke ever did. At least now he knew, in part, why.
"Fine. I'll go."
Brian drew Michael into him and whispered into his ear, "Thank you."
Then they made their way in silence back to their Murray Street condo. Brian still hadn't gotten used to the stony silence that immured them, separated them. Or the constant looks of distrust that Michael threw at him. Would they ever get back to 'normal,' whatever that looked like? Could they love each other again? Trust again? After hanging up his jacket, Brian spun around in the space. No, "Get some rest." No, "Do you want to talk?" No, "Goodnight." Michael had just disappeared, the soft thud of the door to the master bedroom echoing his retreat.
Turning out the lights along the way, Brian headed to the guest bedroom and dropped onto the bed. Staring into his lap, his focus was on his silver wedding band. He'd put it back on the night he'd 'reappeared.' It was the one thing he carried with him during the six months he was supposedly dead. A reminder of Michael and their love, of what they meant to each other. Every night he'd gone to sleep thinking about Michael — holding him, their warm bodies pressed together, Michael's guttural laugh. Dreamed of that moment when they'd be together again, safe and secure. And when it happened, it was everything he didn't want it to be. Them separated, angry, unhinged.
Brian stood, undressed down to his underwear, and slipped across the hall to the bathroom. Returning to the guest bedroom, he stopped in the doorway and listened. Absolute silence. The greatest separator. The ultimate division of them. He shuffled into the room, closed the door, and got into bed. In the darkness, he lay there, his mind in overdrive. He thought about his life, that it had instantly been erased. Not just a lie, but a grand deception. Taking away from him who he was, and who he could become.
Yes, he'd meet James Coburg. Not just to find out the truth about who his father was, but to discover the meaning behind his name. If he had one, and if it still mattered.
Somewhere, in all the subterfuge, was part of him. But could it ever truly belong to him? And did he want it to?