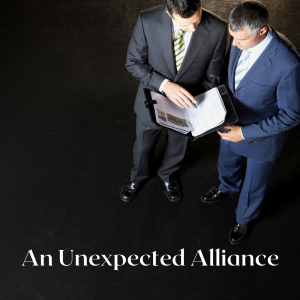 A continuation of 'Are You Ready for the Truth'
As the vehicle passed through the towering iron gates, Brian drew in a breath. Then, nearing the elegant grey-stone house that looked like a chateau, his stomach flipped. Was it too late to back out? He just sat there after Michael killed the engine and got out. When his door opened, he kept his gaze trained on his lap. "I need a minute."
Michael placed his hand on Brian's shoulder. "You don't have to do this."
"We need answers, right?" Brian undid his seat belt, forcing Michael's hand off his shoulder. Took a breath, then exited the Range Rover. Stepped aside as Michael closed the door, his head down and now staring at his feet. Michael's black leather shoes came into view, and that was when he looked up. The power of those dark brown eyes easily hypnotized him, that familiar question poking at him: what happened to us? He ran his hands through his hair, cupping them briefly to the back of his head before letting them drop to his sides. "If Adam Clarke sold me out to Angelique, then I want to make him pay."
"Wow." Michael flicked his eyebrows. "You've already stopped referring to him as your father."
"Well…" Brian gave a nervous laugh. "We weren't exactly close after my mother died, and even before that. Now I know why." It was the small things he'd noticed growing up that should have warned him something was different. His birthday celebrated with just family while his siblings threw lavish parties with their friends. His two presents at Christmas compared to the four or five extravagant ones his brothers and sister received. Him working to pay for his university studies while his 'father' paid his siblings' education. He was never a Clarke, not in the way it counted. "No sense putting this off." He took a few steps up the walk, then spun around abruptly. "Aren't you coming?"
"You're right, we need answers." Michael came towards him and stopped about a foot away. "You should probably do this on your own."
Brian closed the distance between them, never taking his gaze off Michael's. "Your my husband. That still means something to me, and right now I need you." He held out his hand, hoping Michael would grab it. But all he did was point to the house, so Brian turned around and marched forward. The door opened as he neared, Julia in the doorway and smiling.
"Please, follow me," Julia said once they were inside.
Brian's gaze travelled to every surface as they were led through a maze of corridors. The artwork on the walls, like original Alex Colville and Jean-Paul Riopelle paintings. The marble floors. The gold and silver light fixtures. His mouth dropped open when he entered a room with walnut wainscoting on three walls and floor-to-ceiling windows on the other that looked out onto a Zen-inspired garden.
In the middle of the room stood a man in a blue suit and a full, but messy head of grey hair. He spun around and staggered backwards. "My God…" He took a few steps forward. "You look so much like your mother."
"Brian, Michael…" Julia pointed across the room. "Please meet James Coburg."
James crossed to them and shook Michael's hand first, then Brian's. He stared intently at him for a time. "You have my eyes."
"You know what?" Brian yanked his hand free and took a step back, bumping into Michael. "There really isn't any time for a family reunion. And just because you say I have your eyes, or that Julia gave me a piece a paper with your name on it, doesn't mean you're my father."
"I'll take a blood test to prove it," James said firmly.
"Why don't we give Mr. Coburg and Brian some privacy," Julia said, gesturing Michael to the door.
"Wait." Brian raised a hand. "Michael stays. Or I walk." He levelled his gaze at James. "We're here because Adam Clarke tried to have me killed. And we need to know what else he's up to. Can you help us? If not…"
"It's fine, Julia." James offered a wry smile and pointed to sofa and chairs at the other end of the room. "Let's all have a seat. May I offer you something to drink?"
"No, thank you," Brian said with an edge as he and Michael installed themselves on one of the black leather sofas. When James and Julia were seated opposite them, he studied the man who was supposed to be his father. He's right. I do have his eyes. "So…"
"You have your mother's spirit." James chuckled. "It's what I —"
"I'm not here to talk to you about my mother," Brian interrupted. "My sole focus at the moment, and the reason I'm here, is to put Adam Clarke behind bars. If you can't help with that, I can leave now." A silence as everyone's gazes roved the room. He stood.
"Brian, please…" Michael looked up at him, waited for their gazes to meet, then flicked his eyebrows.
"I like your husband." James pointed at Michael. "He seems to be able to handle you well."
Brian bristled. "How did you know we were married? Never mind. You were special ops like Adam Clarke. You probably have a file on us both and a bag of dirty tricks, too."
James looked at Michael. "Has he always been so —"
"Incorrigible? Stubborn? Prissy?" Michael glanced at Brian and smirked. "Always." He shifted his focus to James. "But in the last twenty-four hours, his whole world has been upended. So, I'll cut him some slack."
"Then let's get down to business." James nodded at Julia.
Julia picked up the file resting on her lap and held it out. "This should help you connect Adam to Angelique Romero and bring him down."
As Brian reviewed the file's contents, James said, "But there is something I need in return…"
***
While Brian flipped through the documents in the file, Michael tried to discreetly study James and Julia. Something, he couldn't say what, didn't seem right. Or at least there was something he believed they were both holding back. And with everything that was happening, he didn't want them taking advantage of Brian in his current state.
Brian set the dossier on the coffee table and looked at Michael. "This is bullshit."
Michael placed his hand on Brian's knee to stop it from bouncing up and down. "Take a breath."
"I don't owe him anything," Brian whispered. "Even if he is…"
"Go outside and get some air. I'll take care of this." Holding Brian's gaze, there it was again. That look that touched that special place in his heart. Was he losing his resolve? Perhaps unexpectedly open to them, to what they could still be together?
Brian bolted off the sofa and out of the room.
"Please, let him be," Michael said forcefully as Julia stood. He waited for her to sit back down before continuing. "All right. Let's deal. What is it that you want in return, Mr. Coburg?"
"Please, call me James." James slid to the edge of the sofa and clasped his hands together. "I want to get to know my son. I had a brief affair with his mother literally weeks before Adam and I were shipped off for our first spec ops mission. It was two years before I saw her again, as Mrs. Adam Clarke."
"You didn't know she was pregnant?" Michael asked with a hint of disbelief.
"No," James said ruefully. "Myra and Adam were expecting what I thought was their second child when I met Brian. He was four. Adam was good at compartmentalizing. Didn't talk much about his home life."
Michael pursed his lips. "When did you find out that he was your son?"
"Three years ago. Just before his mother died. With everything Adam and I had been though in spec ops, I stopped by the hospital to see her. That was when she told me the truth."
"All right." Michael stood. "I'll talk to Brian. But don't expect anything until we neutralize the threat against him."
James stood. "Then let's get the bastards trying to kill my son."