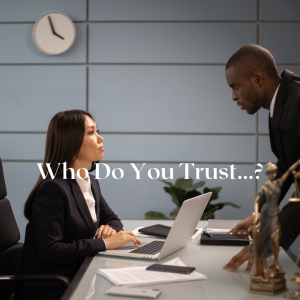 This is a continuation of 'The Standoff'
"Brian, you're not giving me much of a choice." Michael took another step forward. "Put down your weapon. You're angry. I get that. But killing Clarke right now —"
A shot rang out.
Michael's eyes widened as Adam Clarke's head flung backwards, and his body slid off the bench and crashed onto the cement floor. Blood and bits of brain, skin and hair created a Jackson Pollock-esque painting on the wall. Then Michael pivoted hard to his left to see Josh lowering his gun.
"He needed to be put down," Josh said unapologetically.
"He was our only goddamn lead!" Michael barked.
"He was a pawn," Brian chimed in.
Michael swung his head back in Brian's direction. "What do you mean?" [Read more…] about Who Do You Trust…?