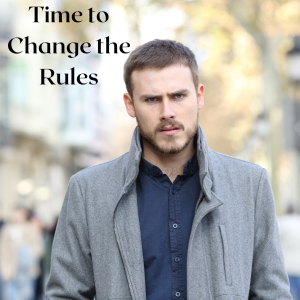 A continuation of 'Where Do We Go from Here?'
Michael pulled the trigger repeatedly until he'd emptied the magazine, reloaded, then, crouching, rushed to Brian. "Where are you hit?"
"My shoulder." Brian grunted. "I'll be fine."
"Come on." Michael helped Brian to his feet, then they made it to the hallway. It was the one space where their attackers couldn't see them through night vision goggles. He crawled on his knees to the stove, grabbed the dish towel hanging on the oven door, then hustled back to Brian. "Hold this over the wound. Apply as much pressure —"
"I love you, Michael," Brian said. "I want you to know that in case I don't —"
"You're not going to die on me here," Michael interrupted. "Like you said, we have to talk. Now, just stay here and be quiet."
His gun in hand, Michael moved stealthily into the living room. Crawled along the wall of the staircase and, when he reached the door, slowly raised his head. Saw the figure pass in front of the door and stop. Released the lock button on the doorknob, then stepped backwards up the stairs. The door opened, and an armed soldier in dark camouflage entered. Michael raised his gun and fired. One down. But how many more were there?
Then there was a burst of gunfire. Shrieks and grunts of pain. Then silence.
"Michael Reid?" a voice called out. "A mutual friend sent me. All hostiles are neutralized. I'm coming in. Don't shoot."
Michael's gun was aimed at the door, his finger was on the trigger. A man wearing dark pants and a black leather jacket stood in the doorway. He flicked the light switch.
"My name is Josh." He held out a phone. "Our friend would like a word."
Michael took the device and raised it to his ear. "Hello."
"Michael, it's James Coburg. Tell me you and Brian are all right…"
"We're fine," Michael said and holstered his gun. "Brian's been shot, though. Shoulder wound."
"You can trust Josh," James said, matter-of-fact. "He and his men will take you to a secure location. I'll have a medical team standing by to treat Brian when you arrive." After a silence, he added, "Michael, I know you don't really have reason to trust me. You don't know me. But I promise you, I won't let anything happen to you or my son."
"At this point, I really don't have a choice." Michael ended the call and handed the phone back to Josh. "Brian's in the hall. Let's get him and move."
Josh whistled, then a few men stormed inside, collected Brian from the hallway, and helped him out of the house and into one of the black vans parked at the edge of the property by the road.
"Brian and I ride together," Michael said to Josh.
Josh nodded. "That's fine. And I'll be with you. My job is to get you to our location safely."
Michael got into the van, sat next to Brian and held his hand. Then the van started to move. They travelled for about an hour before they came to a stop. When they got out, they were on another remote property, the house at least six times the size of their cottage. Inside, Brian was shepherded down a long corridor, disappearing into a room.
"We'll take good care of him," Josh said, grabbed Michael by the arm and pointed at the staircase. "Mr. Coburg would like to see you."
Michael glanced down the hallway, then followed Josh up the stairs and into the first room on the left. "I underestimated you."
James nodded at Josh, who left the room and closed the door behind him. "Most people do. But let me assure you, I'm here to help…"
Michael crossed to the black leather sofa and lowered himself onto it. Ran his hand over his face as he yawned, then levelled his gaze at James. "I don't think I can protect Brian on my own."
"From now on, you won't have to." James eased onto the other end of the sofa. "We work together to bring down Adam Clarke. Did you get a chance to review the information I gave you?"
"Yes. I have someone running it against some of the other intel we've gathered on him." Michael shifted slightly. "Want to make sure the case against Clarke is airtight." He licked his lips, hesitated, but then asked, "How did you find us?"
"I placed a tracking device in the folder I gave you." James chuckled. "Small enough to fit under the metal clip."
"Okay." Michael smirked. "Then how did you know that we were in trouble?"
"I had you under surveillance from the moment you left my house," James said bluntly. "You shook the first team trailing you."
"That was you?"
"Yes. But I also knew you had only one place to go." James flicked his eyebrows. "Who do you think owns the holding company through which you bought that cottage?"
"Of course. You already had a team watching it before we arrived."
"And then Clarke's clean-up team showed up." James clasped his hands together. "Now, about next —"
"From this point onward, I go on my own," Michael broke in. "Brian will be safe if he stays here, out of harm's way. I'll bring the war to Clarke's doorstep. On my own." He stood. "And that's exactly what I plan to do."
"I don't know everything about you and Brian," James said as he stood. "But I see he loves you. Don't walk away from. Do this on your own and —"
Michael raised a hand. "It's the one way to set him free."