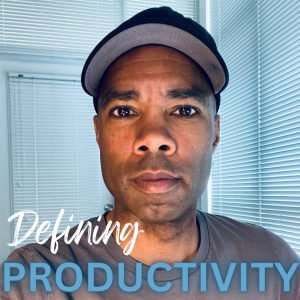 On Saturday, 6 May 2023 (the day I sat down to finish writing this blog post), I started the day with three intentions. First, finish rewriting the chapter of a novella I started earlier in the week. Second, edit and schedule this blog post. And third, run at least five kilometres. And at the end of the day, I'd have to ask myself: "Did I accomplish what I set out to do?" The answer, which I'll circle back to later, offers a glimpse into how I have come to define productivity.
Looking Back
When I started writing, I was always starting something—a short story, a poem, a novel—but struggled to finish anything. With lots of ideas popping into my head, I always ended up chasing the newest idea. And that meant I left a lot of thing started but unfinished. When it came to productivity, my first lesson learned was to build writing into my daily routine. That allowed me to finish something. Suddenly, the first draft of whatever I was working on was done. It might have been crap, but it was done. And as time went on, I finished more writing projects. What a great combination: writing daily and finishing things. Still, I didn't feel productive. Writing around a full-time job and other commitments, I was constantly chastising myself for not doing more. All because I was defining productivity on someone else's terms.
Increasing Productivity
In an effort to be more productive, I followed (or tried to) the advice of others to meet daily word quotas. I started off small with 500 words, then moved onto 1,000 and then 2,000. When I'm working on a story and I'm on a roll, it's easy to crank out 2,000 words in a day. And just like writing daily, meeting a daily word quota helped me to finish a short story or novel faster. Funny enough, I still didn't feel more productive. What was wrong with me? It took me a while, but then I learned a second important lesson about productivity: you have to be focused on the right things. That was when I realized I had to define productivity for myself.
Define Productivity for Yourself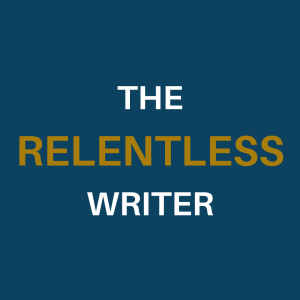 What makes me feel productive may be different for someone else. I was so busy trying to meet a daily word quota that didn't necessarily mean something to me. As a result, what I often wrote didn't always jive with my writing goals. It's easy to forget that there are many different parts to the writing process. Sometimes it was better for me to spend two or three hours editing than trying to get down 2,000 new words. Other days it might have been better for me to spend time on research or book marketing. And then on other days, being productive meant getting in that 26k run in preparation for the marathon I'd signed up for.
And while writing is a big part of my life, I also have other interests as well. True, the majority of my daily tasks are related to writing. So now, when I try to measure my level of productivity in a day, I ask myself: "Did I accomplish what I set out to do today?"
You can't rely on others to jump up and make your dreams happen. – Tim Grover1
Doing the Right Things
Let's come back and look at the three goals I'd set out for today (Saturday, 6 May 2023):
Finish rewriting the chapter of a novella I started earlier in the week. ✔

Edit and schedule this blog post. ~

Run at least five kilometres. ✔
These were the right things I needed to do today. And you'll see there are two checkmarks next to tasks #1 and #3. Because I got those done. When it came to editing and scheduling this post, I started it but didn't finish (that's why the tilde is there—started by not finished; if I don't get something done, I put a big 'X' next to it). It's been challenging all week for me to stay focused, and today was no exception, because last Monday I gave up caffeine cold turkey. And, unfortunately, the withdrawal symptoms are lingering longer than before (headaches, fatigue and difficulty concentrating). Yet when I asked myself, "Did I accomplish what I set out to do today?" and answered, "No," I still felt productive.
Productivity on Your Own Terms
You're productive, as Chris Bailey writes in The Productivity Project, "when you accomplish what you intend to, and you're realistic and deliberate about the productivity goals you set." 2 Productivity, then, is about doing the right things—being intentional about the time, energy and attention we spend on them. Don't let other people define productivity for you. Focus, instead, on the tasks that will yield the most results and be deliberate in your approach to getting them done.
1 Grover, T. (2013). Relentless: From Good to Great to Unstoppable, New York, Scribner, p. 150.
2 Bailey, C. (2016). The Productivity Project, New York, Currency, p. 29.