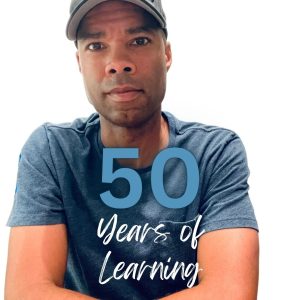 With my fiftieth birthday looming (it's tomorrow), I've been quietly reflecting on my life's journey so far. Since I've always believed that age is a state of mind, I've never had—and am not having now—one of those 'crisis moments' that some people have when they hit certain milestone ages. But in my fifty years on this planet, I like to think that I've gathered a little wisdom. And today, I'd like to share a few of the lessons (in no particular order as I believe they're equally important) that life has taught me, beginning with…
Love Yourself
I didn't always love myself, and for years I hated to even look in a mirror. I had spent too many years hankering for other people's approval that I ended up chasing their dreams instead of my own. Not wanting to disappoint my parents, or lose their love, I put off coming out (even though I was dying on the inside) until I was twenty-three. I tried to climb the corporate ladder because I was told, and ended up believing, that I'd never succeed as a writer. For a long time, I had (or tried to) hide my depression in my twenties and thirties because I didn't want other people to think I was crazy or weak.
It wasn't until my early thirties that I learned to love myself just as I was, just as I am, which led to self-acceptance. I didn't care, generally speaking, what other people thought. That proved to be a more challenging concept to fully embrace with my mother, who disapproved of me being gay. But when I started to love myself, I let myself do things that I'd been too scared to try because I didn't want to look foolish. And this leads me to…
Don't Fear Failure. Embrace It
I've failed at many, many things in life. A lot of people don't know that I had to repeat my very first year of school: Primary. For a long time, I felt mega shame about that, because for all of my schooling I had to watch the people I started with get to do everything one year before me—from band class to French immersion, to graduation and prom and university. And the school bullies always took pride in reminding me of that fact.
It wasn't until university, when I was having a difficult time with a specific professor, when I understood what my first teacher, Ms. Jan Whiting (I'll never forget her) did for me. She saved my life and set me up for success. I believe Ms. Whiting was well ahead of her time in recognizing that I wasn't socially and behaviourally ready to learn. In my twenties, I realized what would have happened if I'd been simply pushed through the education system. I don't think I would have made it to high school, and would have ended up working some menial, dead-end job. I certainly wouldn't have graduated from university with magna cum laude on my degree, or developed the discipline to write and publish six books, travel the world, run a marathon, or create a life worth living.
And I would never have learned the importance of…
Doing What You Love
From learning to love and accept myself to embracing failure, I came to understand the importance of doing what you love. Doing more of what I love (writing, running, cooking/baking), there's more joy in my life and heart. And there's more that I'm grateful for each and every day. I may not be a New York Times best selling author, but I'm grateful for the thousands of people who've read my work. And the e-mails from readers telling me how they liked a certain book or character prove that all those 'lonely' early morning writing sessions are worth it.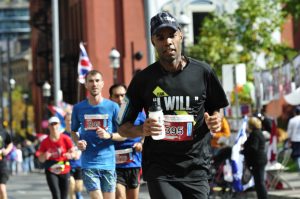 I grew up with music in my life, and a love of gospel music especially. And I used to be invited to play and sing in church until I came out. That never stopped me from playing and rearranging traditional hymns and many of the old-time gospel spirituals. And every Sunday I send a recording (acapella) to my second mom, who eagerly awaits it. And if I forget, you better believe I'm getting a call or text. But it's something I love to do that brings us both joy.
If you knew me as a kid, it might be hard to believe that I'm now a runner. My love affair with running was unexpected, but those early morning runs when the trails are practically empty ground me. Most of my friends don't run. I can count on one hand the number of people who've shown up to watch me cross a finish line. But I don't run for the pats on the back or the attaboys. I run for its centring power, and for helping me live an active and healthy lifestyle. And I've learned not to wait on others to do things because, in some cases, you could be waiting a lifetime. Because…
Life is Short
We think we have lots of time to get things done. That is, perhaps, one of the greatest lies we tell ourselves. My dad had plans for his retirement at fifty-five. He died of pancreatic cancer at fifty-eight. My Aunt Nancy passed away at forty-five. Just over a year ago, a cousin—less than two years younger than me—fell asleep and didn't wake up. We're not guaranteed tomorrow. If there's something you want to do or try, begin it now. Don't wait for retirement. Don't wait for it to be easy, or until you have enough of this or enough of that. And don't ever wait for things to be 'perfect.' Take a small step, take one small action, and you'll be amazed by the momentum that can build and where it can lead you.
Don't wait. Dare to, now, create a life worth living.