A couple of weeks ago, I received my editor's critique of my latest manuscript. I'd been waiting for it, eager to get this particular book project moving again. As I digested all the comments — good and bad — I stalled. I didn't know where or how to begin. Then I started second-guessing myself, that maybe this wasn't as good of a story as I thought it was. Would anyone be interested in reading it? Then I hit rock bottom and thought … maybe, I should chuck it all.
Breathe
I'd let the drama from the page spill over into life. Taking a step back, I realized my editor was doing his job. As always, he hit on all the big-ticket items — character and plot development, structure, continuity, story arc, theme development, repetition and plot holes. Even before having the manuscript edited, I'd tried to address some issues that had been raised with regard to my previous books: Make the main character more likable. Give the reader a happier ending. Explain what motivates an action so that the reader isn't blindsided by the reaction.
That would, no doubt, make the book more popular, accessible en masse.
The Problem
From the beginning, I knew that this book wasn't going to fit snugly in any one genre, and that that might make it harder to market. The word on the street was that it needed a near-total rewrite, or it risked only receiving 1-star reviews. And there is room for improvement. My editor offered many great insights that will help make the story better.
Strangely, this time around his questions and comments had me wondering if making something 'popular' meant 'dumbing-it-down' to the level of a ten-year-old. I believe readers are smarter than that and deserve better. Or am I wrong?
Worse still, it felt like I was moving in the opposite direction of my dream instead of closer to it. The terrifying part? I wasn't sure who's story I'd be writing anymore — mine or someone else's.
All I know at this point is that I must trust my art.
Resolve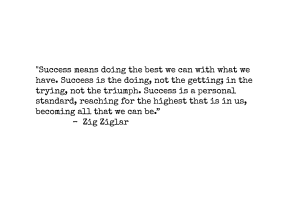 I let myself wallow in self-pity for about a day, tempted to ditch it all — not just the book, but writing. All because a familiar question, when doubt reared its ugly head, poked at me: what's the point?
I'd forgotten my why. Writing is why I'm here on earth, my purpose. And I'm doing it — challenging norms and breaking the rules — to, I hope, change the world, make it a better place … be a beacon of hope. That is my why to life, and I can't imagine doing anything else.
We know that in this life, not everyone is going to like what we create and share with the world. But when you know your why — and are living it — it's time to stop giving a f*ck about what other people think. Living your why, you're not compromising your truth or your character. You're being who you are. Stand up and take a bow.
This is your life, your mission.
Embrace it and your why.
Then roll up your sleeves and get to work.
I am.
Are you living your why? Click Reply or leave a comment in the section below. I'd love to hear from you!