I'm starting from zero. And it's hard. It means 'forgetting' everything I've learned, everything I know. Especially when my instinct tells me to just press on, to keep going as if nothing has happened. As if everything is normal. But everything isn't normal. Because I screwed up. Royally.
Running Through the Pain
I don't remember when exactly the pain started in my foot. I just remember how, when my goal was a 15-km run, my foot began to throb when I hit 12 km. At that point, I still had to get home. And as the pain seared my foot with each step, I slowed my pace, eventually running with a pronounced limp. Maybe no one else noticed that I was limping, but I did. And I couldn't wait to be home.
Stubbornness. That's what told me to keep running through the pain. Running has become as big a part of my morning routine as my morning cup of java that I didn't want to give it up. Didn't want to go through 'withdrawal.' I pressed on. Mistake!
Denial Mode
I wanted to believe my foot pain was a result of worn out shoes. So, I bought a new pair. The pain didn't go away. Bought two different pairs of insoles. Still … pain. Yet, I kept running. Even when my first steps in the morning (plantar fasciitis) brought tears to my eyes, I ran. Until running even ten kilometres required multiple stops. That was when I knew I couldn't, like with previous injuries, just run through the pain and hope that everything would be okay. I had to stop living in denial mode. Time to face reality. Starting from zero was the only option.
Starting from Zero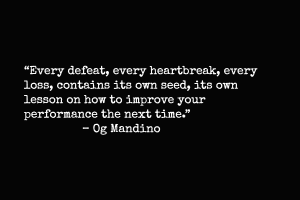 I stopped running. Well, I did for five days. On the sixth day when I ran again, the pain was less but it was time for a reset. As hard and frustrating as it is, I'm running about every second day, and no more than five kilometres. I'm being more intentional about pre- and post-stretching sessions. Getting back to basics, per se.
Starting from zero gives perspective — about what's working and what's not, and what needs to be done differently. Not just with running, but in so many areas of my life. It's an opportunity to assess where I am and where I'm hoping to go, and if the plan to get me there is the right one. Or are adjustments needed? But the hope, as I slow things down, is that I'm come out on top stronger and better off for it.
Have you ever had to start from zero? What was its biggest lesson? Click Reply to share your thoughts.