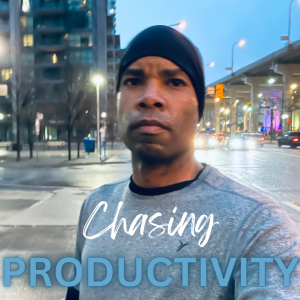 As a kid, I thumbed my nose at a lot of things that society told me, as a boy, I should like. I didn't like model cars, baseball, hockey, basketball or soccer. I hated Cubs and Beavers. My parents signed me up for baseball and basketball. After two seasons of me feeling 'ill' or purposely striking out so I'd be benched, they got the message. I found my footing in music, baking/cooking and writing—anything that kept me away from a team setting.
Because I'm more introverted than extroverted. I didn't understand why, as a kid, being around other people left me exhausted.
But as I leaned more into my writing, and understood more about my introversion, I became interested in how to be more focused and increase productivity.
The Productivity Bug
With the exception of the pandemic, when we were forced to stay home, I've always written my books around a day job. That means that I don't have all day to write. I have to 'fit it in' around the job, the commute, and all my other responsibilities (laundry, cooking dinner, exercising, etc.). It forced me to figure out how to not waste time and get the writing done.
I've experimented with a lot of different strategies over the years. For me, getting up early worked well for a long time because that's when it's quiet. When I crawl out of bed around 3:00 am, the world is [mostly] still asleep. And that time period from 3:00 to 8:00 am is biological prime time (a term coined by Sam Carpenter but introduced to me in Chris Bailey's The Productivity Project). This is the period, working on your high-impact tasks, "when you are able to bring the most energy and focus to them." 1
The Internet Changed Everything
I had the uncanny ability to get up early without an alarm and write with incredible focus. Until the emergence of the internet, and then the rise of smart phones and social media. All of sudden, it was easy to let myself be distracted. Whether it was at 3:00 am or 2:00 pm, it became hard to resist that urge to check e-mail, scroll through Instagram, or stream just one episode (and it was never just one) of whatever show I was watching on Prime Video (maybe it's Netflix or Starz or Disney for you).
Over the years, even though I was reading countless books on focus and productivity (Michael Hyatt's Free to Focus; Brendon Burchard's High Performance Habits; Cal Newport's Deep Work; Daniel Walter's The Power of Discipline; Tim Grover's Relentless, et. al.) as well as listening to numerous podcasts, I watched my productivity plummet steadily. Or at least I wasn't as productive as I knew I could be. And if I wanted to change that, I knew it wasn't just a matter anymore of getting up early or turning off my phone. Something more drastic was required.
Chasing Productivity
Inspired by Andy Frisella's 75 Hard, I set up my own challenge aptly called 90 Hard. I asked myself what things did I need to do to improve my focus and productivity? And could I do it for ninety days straight? For those ninety days, which began on 23 January 2023, I committed to:
Read 10 pages of non-fiction a day

No streaming on Prime Video, Tubi or any other streaming service

No checking news sites (CNN, BBC, etc.)

Drink two litres of water per day

Read 10 pages of fiction a day

Complete one 20-minute (or greater) workout a day

No online gaming
I've read a lot of books in the past three months, just reading ten pages a day of both fiction and non-fictionؙ—most often during my commute to work. It was hard in the beginning not really knowing what was happening in the world. But when something major happens, the people around you fill you in (without even asking). There were days when I was gulping the last 500 ml of water before bed, or days when I was tempted to skip the workout…
The Result…?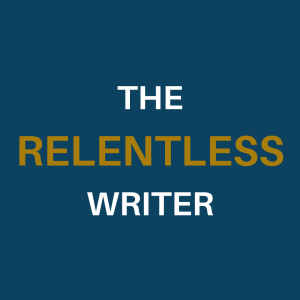 But for 90 days, I did all the things on the list, and because of that my productivity improved. But I still felt I could do more, because I wasn't always focusing on my most high-impact tasks: writing my novels and blog posts. Because I still had a reason to reach for my phone. Social media. But as I thought more about how I was spending my time, it became harder for me to see the value social media was giving back to me for all the time I was putting in creating and posting content.
So, on 8 March 2023, I left social media. And I'm still selling books. I'm past the fear of missing out (FOMO). The overwhelm I used to feel—about all the things I wanted to get done but wasn't—is gone. It's freed me from the comparison trap so that I can focus on what I need to do. There is, generally, clarity that lets me now hold to my purpose, my calling.
Nothing is Ever Perfect
Even without social media, without constantly checking news sites, without streaming countless movies or shows, I'm never ever all in. I'm not productive all the time, and I'm learning to incorporate periods of doing absolutely nothing into my week. And despite what I sometimes, and erroneously, thought, there are always things to distract you (How many times did I open the fridge? Reorganize my workspace? Search for song lyrics?).
But on this journey to become relentless, my goal every day is to get 0.0001 percent better because that can yield powerful results. And just because the 90 days are over, doesn't mean I get to stream movies and shows again willy-nilly. I've created new habits that are now part of my daily routine—and they give me everything I need to succeed. Because I've realized, and better late than never, as Tim Grover writes in Relentless: "You don't need a hundred people to back you up and be your safety net. Your preparation and your instincts are your safety net."2
Now it's simply time to stop chasing productivity and get to work.
1 Bailey, C. (2016). The Productivity Project, New York, Currency, p. 46.
2 Grover, T. (2013). Relentless: From Good to Great to Unstoppable, New York, Scribner, p. 149.