Twenty years ago, "I don't know" was my standard answer to two questions: What do I want to do in life? And who do I want to be? And it would have been a lie. Back then, I was scared — ashamed, even — to admit I wanted to be a writer. Expectations had been set. I was supposed to secure a steady, nine-to-five job, settle down, and live happily ever after. Not chase a 'silly' dream. Not do something with no guarantee of success. No, I wasn't supposed to do what matters to me.
The Dilemma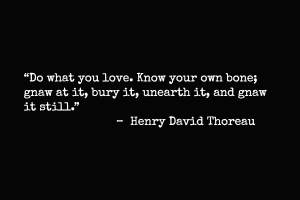 Fast forward to now, and that silly dream is alive and kicking. Because I believed in it, believed in who I could become. Around my day job, I've built a regular writing routine. I realized it didn't have to be one or the other. When I made writing a priority — cut out the noise around me — my dream began to take shape. Focused, I was able to do what matters most to me.
Life is busy, and there are huge demands on our time. Sometimes we convince ourselves that there's not enough time to pursue a dream or our heart's true desire. Yet we're constantly picking up our phones and checking in on social media, bingeing on Netflix or Prime Video (despite my best intentions, that'll be me when season 2 of Jack Ryan debuts on 1 November), or hooked on series like The Bachelor and The Bachelorette.
Do What Matters Most
What if we wake up twenty minutes earlier or stay up twenty minutes later to put a little time in on our dreams? (Some may think I'm crazy, but I'm at my desk by 4:30 am at the latest, and in bed before 9 pm.) What if we take the time slot for one of our favourite TV shows and dedicate it to writing that book or starting the series of paintings? (When my partner flips to Entertainment Tonight at 7 pm, I put in my earplugs and read.) What happens when we carve out that little bit of time in our day to do what matters most? (Sometimes I slip away to a coffee shop to write.) If we don't make time to do what matters most, we end up watching someone else live their dreams instead of building our own.
Did you progress your dream today? What one small action could you take that would help you make that dream come true? Click Reply to let me know. I love hearing from you!