I first read Mark Manson's book, The Subtle Art of Not Giving a Fuck, last year. It was one of those books that I added to my To Be Reread list. Sometimes a book has too much to unpack, and I have to go back and reread it a second or third time to take it all in.
I started rereading The Subtle Art of Not Giving a Fuck this past Tuesday on my way to work, a way for me to make good use of my commute time.
'Not Giving a Fuck' Ain't Easy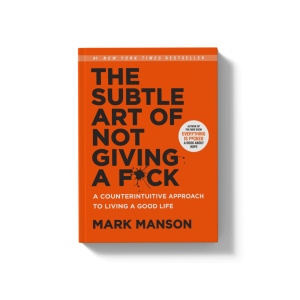 As much as I want to, and as much as I try to convince myself that I'm good at not giving a fuck, in reality I suck at it.. I know I need to be more selective about the things I should care about, because there are a lot of small things that piss me off. Like people walking against the flow of [pedestrian] traffic. The people who place their bags on the seat next to them on a crowded subway. Others who play music on their phone or have their conversations on speaker and think we share their taste in music or have any interest in what they're talking about.
I turn the volume up on my headphones so that I drown out the world around me, which allows me to — temporarily — not give a fuck. [Read more…] about A Lesson from 'The Subtle Art of Not Giving a F*ck'