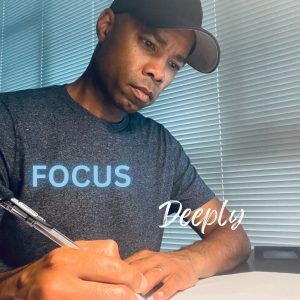 When I quit my former job at the end of June, I really had no clue as to what I'd do next. But as I mentioned before, I 'crashed' due to the level of exhaustion that I experienced. The seven weeks I spent at home were both magical and frustrating. Magical because my schedule was open to whatever I wanted to do, which was mostly writing, running, and baking. It also became a period of extreme frustration because I'd lost my ability to focus deeply.
Old Habits Die Hard
Let me be clear: it was fan-freakin'-tastic to have most of the summer off. But I really wanted those weeks to be productive. I thought that surely—and because of my past ability to focus deeply—that I could rewrite a novel. Only that didn't happen. Distractions crept in and ruled the day and me. Even though I knew better, I had a movie or series on in the background as I wrote. If something popped into my head, I just shut down everything I was working on and moved on to the new, shiny object of attention. As well, I was troubleshooting an issue with Instagram and Facebook that took a lot of time to resolve. (Have you ever tried to reach a human at Meta?) Unable to schedule social media content in advance, I spent more time—too much, actually—manually posting content. For those reasons, and a few others, I'd lost the ability to focus deeply.
Being Able to Focus Deeply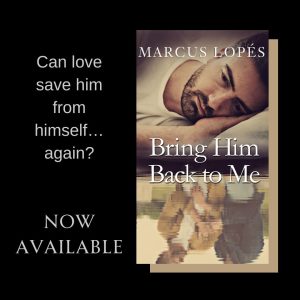 Now that I've been working again for almost a month, I'm thinking more about not just how I spend my time but what I'm spending it on. If you follow me on Instagram, you've likely noticed I'm posting a lot less. That's because I'm back in a love-hate tug of war with social media. And because on my Facebook page I rarely promote my books (where my Instagram feed is a steady stream of people marketing products) it feels more like a community…and a lot more interesting. While I have no plans to delete my Instagram account like I did earlier this year, I'll be minimizing my presence on that platform.
And don't get me wrong: I'm not blaming my inability to focus deeply solely on social media. I'm just stuck at a point where I'm trying to figure out how to do everything I want to do based on the time available to me every day. If I'm spending too much time on social media, or streaming movies I've already watched three times, I'm taking time away from the things that really matter. So, I'm trying to navigate the 'necessity' of social media as an independent author (is it necessary?), the importance of rest and relaxation (I still struggle with the art of work and play), the daily demands of life (work, exercise, chores, appointments, etc.), and (and this is what shocked me) FOMO.1
Give Yourself Grace
One thing I've noticed during my training is our tendency to overthink things and make our life complicated. As I adjust to a shifting routine, I'm trying to give myself grace to accept that things aren't always going to be perfect. Some things will take more time (like writing a book). There will be days when I don't have the energy to do much (no matter how frustrating that will be). It's about getting back to what's essential and, as Greg McKeown writes in Essentialism: The Disciplined Pursuit of Less, "living by design, not by default."2 So, my goal is—when I sit down to write or read, or when I'm out training—to focus deeply. Focus deeply on what matters.
Fear of Missing Out [↩]
McKeown, G. (2014, 2020). Essentialism: The Discplined Pursuit of Less, Random House, p. 7. [↩]