I'm going to let you in on a little secret. Writing is not the only thing I'm passionate about. I also love food. Good food. The kind that makes you go back for a second helping even though you know you shouldn't. And I truly believe that we are what we eat.
Family Dinner
I grew up on a diet of meat and potatoes. And leftovers. Sunday dinners were either roast beef, turkey, ham or roast pork. Turkey, which I can't stand now, was the worst because it was then recycled for the next five or six days. Turkey sandwiches. And turkey hash. Oh, don't forget about turkey soup. Turkey anything. It was an economical way to feed a family, but it turned me off a lot of foods.
---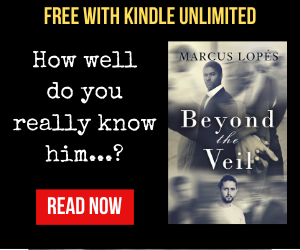 ---
My mother wasn't a bad cook, but I grew tired of that staid menu of meat and potatoes. So, one day she said to me, "If you don't like it, learn to cook." Challenge accepted.
By the fourth grade, I was preparing the family meal (my mother had returned to work by that point and my father was still working nights). Going into junior high and high school, I came home and watched The Learning Channel (TLC). Biba Caggiano and her show, Biba's Italian Kitchen, taught me how to make delicious pasta recipes from scratch. Caprial Pence (Caprial's Café) gave me a foundation in cooking and baking, along with Martha Stewart and Julia Child.
Family Inspiration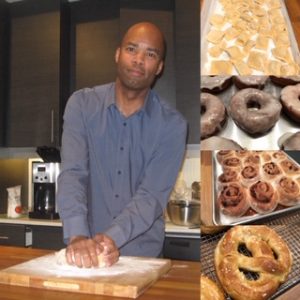 I took a lot of inspiration, too, from my grandmothers, who were fabulous cooks (we all fought over my grandmother's homemade bread). That's why, no matter how busy or tired I am, I make dinner from scratch. (All right, most of the time; I'm allowed a cheat day now and then.) But there are a lot of prepackaged or prepared foods that I stay away from. Have you ever checked the sodium content on a frozen meal or in a can of soup? Half a serving of Celentano's eggplant parmigiana contains 285 mg of sodium. (I think most people are like my partner, who eat the whole thing.) One cup of Italian-Style Wedding Ready-to-Serve soup, by President's Choice, contains 292 mg of sodium. Everything in moderation, I guess, but nothing beats the aroma of homemade bread baking in the oven or that bolognese sauce simmering on the stove.
I'm often asked if I have a favourite type of food I like to make. I love gnocchi and putting a twist on in — sweet potato, braised cabbage, arugula. Cooking is another creative outlet for me. It doesn't have to be long and involved (although most of the time it is, especially the twelve hours it too me once to make croissants!). but there are simple dishes that are quick to make, taste great, and are healthier for us.
Food as Inspiration
Sometimes when I'm struggling to develop a character, figure out a plot twist, or flesh out a story's theme, creating in the kitchen is a great release. It allows me to step back, and when I least expect it an answer or insight comes. And at the end of a long day, there's nothing better than sitting down with my partner to a homemade meal.
Do you like to cook? Or do you just like to eat good food? What's one of your favourite dishes? Click Reply to let me know. I love hearing from you!