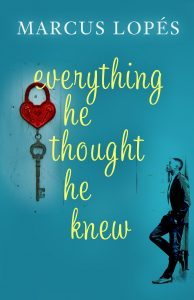 I'd be lying if I said I wasn't scared. Actually, I'm terrified. That's because in four days my next book, Everything He Thought He Knew, will be released on Amazon. While it's available for pre-order now, it's not technically out in the world for public consumption. I've been here before — the waiting, the anticipation, the anxiousness. Will readers like it? Hate it? What kind of reviews will it get? Those are things, I know, that are out of my control. I have to stay focused. Then why am I scared? Because I must keep going. The publication of this novel is part of a larger dream. Chasing down that dream means I need to keep writing, get to work on the next book. I must stay focused.
It's been a long journey filled with success, failure, joy and disappointment. And through it all, I've kept going. Because I have a dream. (I shared my experience in writing Everything He Thought He Knew in my last blog post, "The Story Behind the Story.")
As 10 October (the launch date for Everything He Thought He Knew) nears, it's been harder to stay focused. It's not an unusual feeling. It happens every time I finish a big project. No matter how hard I try to move forward, I feel like I'm spinning. I look at the writing projects piled on my desk and don't know how to begin. I write my to-do list and prioritize what's most important. Yet at the end of the day I only check off one or two items. And not necessarily the important ones! I just can't seem to sit still long enough to get anything substantial done.
Do Not Surrender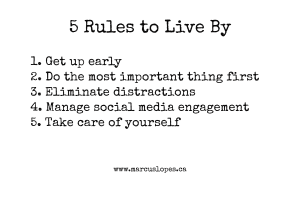 Feeling stuck, like I'm spinning out of control, can be disastrous if I surrender to it … let it have dominion. It's the precursor to procrastination. And even worse, Resistance. To beat back Resistance, I must go back to basics. For me, that means holding strong to my "5 Rules to Live By." It means — and sometimes I forget this — that I must do my most important creative work first. And when I show up to work, even if I only write a couple of hundred words or edit a few pages, I remind myself that that's progress. One more time, I've shown Resistance the door. I haven't surrendered.
Do Nothing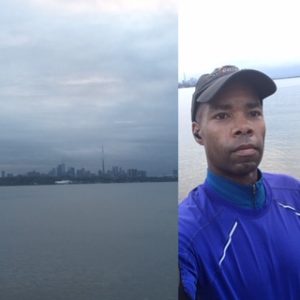 I am forever learning the art of work and play. Life is rich with all its beauty and with so many things to discover. Writing is very important to me, to my life, and each day I write I'm inching closer to realizing my dreams. But when I can't focus, I know that it's life speaking to me. And the message is this: take a break. Life isn't, and shouldn't be, all about writing. So, yesterday I decided to 'take a day off.' I binge-watched Deep State, starring Mark Strong. Loved it! But there was still a part of me that felt guilty, that inner voice that chastised me for not working.
But I know that doing nothing did me good. It stops me from always looking to the future and where I want to be. It grounds me in the present, in the now. Taking time to rest lets my body and mind recharge. It allows me to come back and tackle my writing projects with a new vigour and see their worth (or lack thereof) from a new perspective.
Gaining Traction
I'm slowly starting to gain traction. I'm settling back into a routine. Most importantly, I'm letting myself be a beginner again. Not every day is going to be perfect. Sometimes it's going to feel like I'm writing uphill. There will be times when the writing feels stale and rigid, but I remind myself that it's only a draft … nothing that can't be fixed. Other days, still, will remind me of a bad run: I'll cramp up, have to slow it down and rest, but I'll keep going.
Stay focused. It's the best way I've learned to weather the storm. And then something magical happens: I finish something. That offers reassurance, when doubt lingers large and heavy, that I am on the right path. I am not necessarily at the beginning or the end, but somewhere in between. That is the artist in me holding steadfast to my dreams.