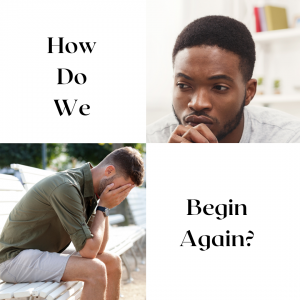 As the car sped down the long stretch of highway, James stared blindly out the window at the orange hue streaming high into the sky and bleeding into the midnight blue. With the seat belt strapped across his chest, he couldn't outrun his fears or the man next to him. Trapped.
The whistling of the air conditioner blocked out everything—his thoughts, his breathing, who he thought he was. Swallowing hard to knock down the coffee edging up his throat, James turned to study the guy next to him. Barely a blink, gaze glued to the road, his bronze face expressionless. Blank. He, too, had retreated to his own world, cut himself off from…them. Together. Apart. Was there a difference?
James slouched down in his seat and took a deep breath, his focus back on the rolling landscape. This was the last place he wanted to be, on his way to his 'in-laws,' but he hadn't been able to pull himself out. What was he afraid of? How long would fear hold him hostage to a life that was no longer his own? When they passed a sign that read, 'Next Service Centre 11 km,' he cleared his throat.
"Yes, we're stopping," broke the steely silence. [Read more…] about How Do We Begin Again?